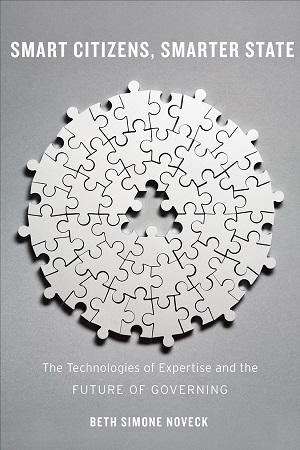 SMART CITIZENS, SMARTER STATE
The Technologies of Expertise and the
FUTURE OF GOVERNING
BUY NOW!
---
Just as individuals use only part of their brainpower to solve most problems, governing institutions make far too little use of the skills and experience of those inside and outside of government with scientific credentials, practical skills, and ground-level street smarts. New tools—what Beth Simone Noveck calls technologies of expertise—are making it possible to match the supply of citizen expertise to the demand for it in government. Smart Citizens, Smarter State suggests that public decision-making could be more effective and legitimate if our institutions knew how to use technology to leverage citizens' expertise.

Government "of the people, by the people, for the people" expresses an ideal that resonates in all democracies. Yet poll after poll reveals deep distrust of institutions that seem to have left "the people" out of the equation. Government bureaucracies that are supposed to solve critical problems on their own are a troublesome outgrowth of the professionalization of public life in the industrial age. They are especially ill-suited to confronting today's complex challenges. Offering a far-reaching program for innovation, Smart Citizens, Smarter State suggests that public decision-making could be more effective and legitimate if our institutions knew how to use technology to leverage citizens' expertise.
Drawing on a wide range of disciplines and practical examples from her work as an adviser to governments on innovation, Noveck explores how to create more open and collaborative institutions. She puts forward a profound new vision for participatory democracy rooted not in the paltry act of occasional voting or the serendipity of crowdsourcing, but in people's knowledge and know-how.
"One of the top 10 Tech Books of 2015"

"One of the Top 10 Must-Read Books About The City of Tomorrow"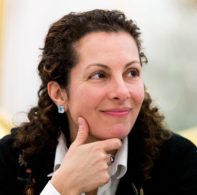 The Jerry Hultin Global Network Professor at New York University's Tandon School of Engineering and the Florence Rogatz Visiting Clinical Professor of Law at Yale Law School, Beth Simone Noveck is Co-Founder and Director of The GovLab and its MacArthur Research Network on Opening Governance. Beth focuses her research, teaching and activism on the impact of technology on public institutions and solving public problems.
The GovLab strives to improve people's lives by changing how we govern.The GovLab designs and tests technology, policy and strategies for fostering more open and collaborative approaches to strengthen the ability of people and institutions to work together to solve problems, make decisions, resolve conflict and govern themselves more effectively and legitimately.
Beth served in the White House as the first United States Deputy Chief Technology Officer and director of the White House Open Government Initiative (2009-2011). UK Prime Minister David Cameron appointed her senior advisor for Open Government, and she served on the Obama-Biden transition team. Among projects she's designed or collaborated on are the Network of Innovators, Unchat, The Do Tank, Peer To Patent, Data.gov, Challenge.gov and the Gov Lab Academy.
A graduate of Harvard University and Yale Law School, she is a member of the Advisory Board of the Open Contracting Partnership and a Program Committee Member of the 2016 Conferences on International Open Data, Open Data Research, Data Science for Government, and the Data for Good Exchange. She was named one of the "Foreign Policy 100″ by Foreign Policy, one of the "100 Most Creative People in Business" by Fast Company and one of the "Top Women in Technology" by Huffington Post. She has also been honored by both the National Democratic Institute and Public Knowledge for her work in civic technology.
Beth is the author of Smart Citizens, Smarter State: The Technologies of Expertise and the Future of Governing (Harvard University Press, 2015), which will appear in Spanish and Russian in 2016; Wiki Government: How Technology Can Make Government Better, Democracy Stronger and Citizens More Powerful (Brookings, 2009), which has also appeared in Arabic, Russian, Chinese and in an audio edition, and co-editor of The State of Play: Law, Games and Virtual Worlds (NYU Press, 2005). She tweets @bethnoveck and writes on Medium @bethnoveck.
Additional Resources:
The International Congress on Government Administration and Public Policy (#GIGAPP2016, Video) : An Interview with Beth Simone Noveck
The Obama administration wanted to open up government to citizen input. Why hasn't it worked? (The Washington Post, 2016): An interview with Beth Simone Noveck
Smart Citizens, Smarter State: The Technologies of Expertise(#BCTECHSummit, 2016, Video): Beth Noveck's talk at the #BCTECHSummit
The big data opportunity(#BCTECHSummit, 2016, Video): Panel discussion moderated by Beth Noveck at the #BCTECHSummit
The Tinder Approach to Fixing Our Government(The Brian Lehrer Show, 2016, Audio): Beth Noveck on the Brian Lehrer show on WNYC 93.9 FM
How Technology can make our democracy more transparent (El Pais, 2015, Video): An interview with El Pais
Demand a more open source government (TED, 2012, Video): Beth Noveck at TED2012
Can the Open Data Revolution Change Our Democracy (TED Radio hour, 2012, Audio): NPR TED Radio Hour
What government can learn from tech(TechRepublic, 2015): A conversation with Beth Noveck
Bringing Democracy into the 21st century (Scenario Magazine, 2016): J.P O'Malley in the Scenario Magazine
Selected articles and publications: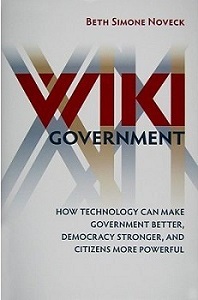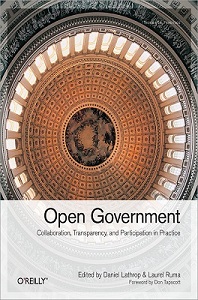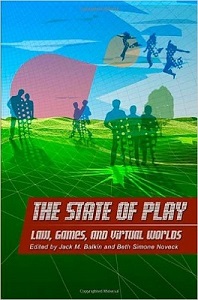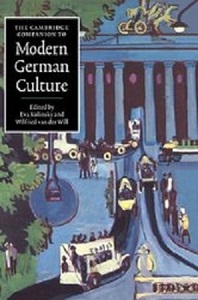 January
Jan 14 Penn Program on Democracy, Citizenship and Constitutionalism, University of Pennsylvania, Philadelphia
January 15-18 #BCTechSummit, Vancouver
Jan 28 Ready to Govern, Partnership for Public Service, Washington DC
February
Feb 5 National Leadership Conference and Awards Gala, Institute of Public Administration of Canada (IPAC), Toronto
Feb 10 Building a "Smarter State", The GovLab, IBM, Partnership for Public Service and National Academy for Public Administration, Washington DC
Feb 16 Smart Citizens, Smarter State: The Technologies of Expertise and the Future of Governing, Institute for Government, London
Feb 17 In conversation with Beth Simone Noveck, NESTA, London
(Slide Deck: Swipe Right to Change the World- Tinder for Government, Beth Simone Noveck- NESTA, London)
Feb 17 Smart Citizens, Smarter State, Google, London
Feb 18 Smart Citizens for a Smart State, Royal Society for the encouragement of Arts, Manufactures and Commerce (RSA), London
Feb 22 Smart Citizens, Smarter State, Stanford Center on Philanthropy and Civil Society (Stanford PACS), Stanford CA
March
March 29 Smart Citizens, Smarter State, 92nd Street Y, New York
April
April 5 Microsoft Envision- Government: State of the Industry, New Orleans
April 13 Smart Cities: Connecting Latin America, Americas Society / Council of the Americas
April 19 Weissberg Forum for Discourse in the Public Square, NYU Washington, DC
April 27 Fundacion RAP Argentine Symposium, Columbia University
May
May 10 Effizienter Staat, Behoerden Spiegel, Berlin
May 12 The Congress of Local and Regional Authorities, Budapest
June
June 1-2 FOIA@50, Columbia University, New  York
June 3 Joint meeting of the Executive Boards of UNDP/UNFPA/UNOPS, UNICEF, UN-Women and WFP, New York
June 21 LinkedIn Inspiring Ideas Speakers Series, California
July
July 19 #PresTechMIT: Wonks, Engineers, and Innovators: Bringing New Perspectives to Governing, MIT, Massachusetts
There is no bigger opportunity today than enabling our governing organizations to find and implement the most effective solutions to our problems.
Imagine if we could…
… get advice from emergency response experts and those affected by previous disasters in the event of a pandemic
… find and reach out to cyber-security experts following an infrastructure attack
… ask questions about our public challenges to the most creative & knowledgeable people across sectors.
---
---
Giving people opportunities to share their knowledge could save time, financial resources, and perhaps, even lives.
…we had the tools to search for expertise
---
Over the last decade social technologies have made it possible to identify who knows what and match them with opportunities to serve. New tools such as expert discovery and networking platforms help to answer the question: Who knows what? The GovLab is researching existing tools and designing new ones to make expertise searchable. …we knew what works
---
The field of expert networking currently lacks in-depth knowledge of the context and conditions in which targeting requests to participate based on skills and experience are most effective. As it stands, we do not understand:
1) What kinds of expertise are most helpful to identify;
2) How expertise impacts people's willingness to collaborate;
3) Whether identifying internal and external expertise makes institutions more effective at solving problems.
---
…expert networking weren't illegal
---
It is not an exaggeration to say that today's information laws at the federal level in the United States, especially the Federal Advisory Committee Act and the Paperwork Reduction Act, impede robust citizen engagement. We are working to craft law and policy to support smarter governance in collaboration with Yale Law School.
--- &
…we knew how to crowdsource wisely
---
The GovLab's Smarter Governance Living Labs are a collection of projects on how institutions can tap the intelligence of a distributed network to improve decision-making. Our goal is to develop an understanding of whether and how targeting participation based on skills, experience and expertise (crowdsourcing wisely) might lead to more effective outcomes than broad citizen engagement (crowdsourcing widely).